Keywords
List, batch, convert N2S, name to structure
Solution:
A batch conversion of names to structures is possible with ChemDraw for Excel.
1. Open a new Excel Document. Use "New ChemOffice Worksheet" to create a new ChemOffice worksheet. Alternately, use "Convert Worksheet" to convert a current worksheet to ChemOffice Worksheet format.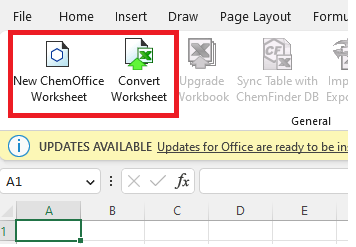 2. Insert the title "Structure" into the top of Column A.


3. Copy your list of structure names into Column A. Select one or more names from the list. Select the "Convert" button and select "Name to Molecule" from the drop-down list.


4. The names entered will be kept as the name of the molecule, with the molecular structure added within the cell.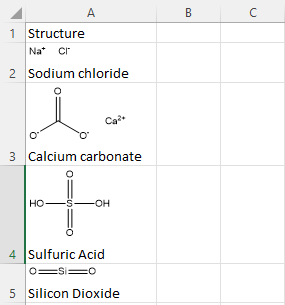 Note: Column A must be labelled "Structure" to export your table.